The Distribution Gains and Losses Heat Map will allow you to see which US States are producing the most gains and losses. You can easily switch between the two modes (gains or losses) by using the drop down menu in the upper right hand corner.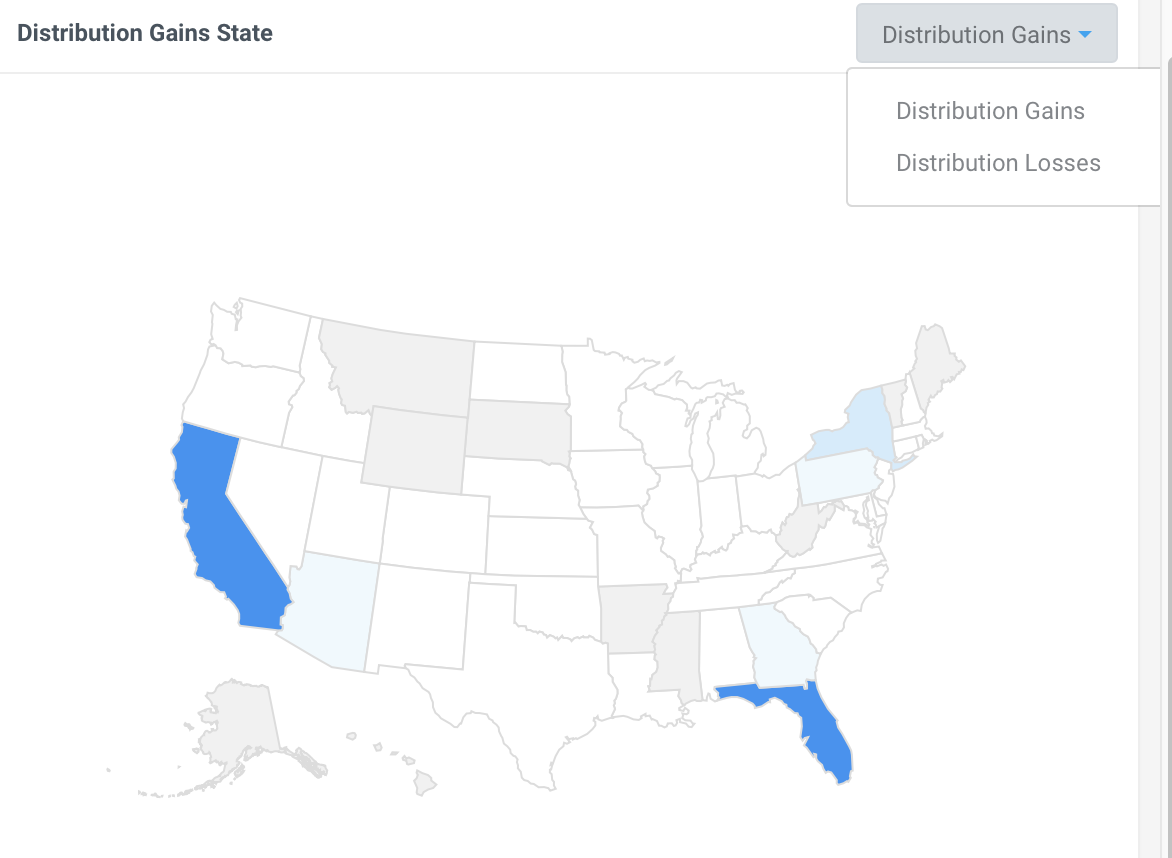 The Distribution Gains Heat Map shows the highest earners in the darkest shade of blue. The gradient of blue will lighten in hue with less distribution gains. The Contextual Navigation will show you the exact distribution when you hover over the State.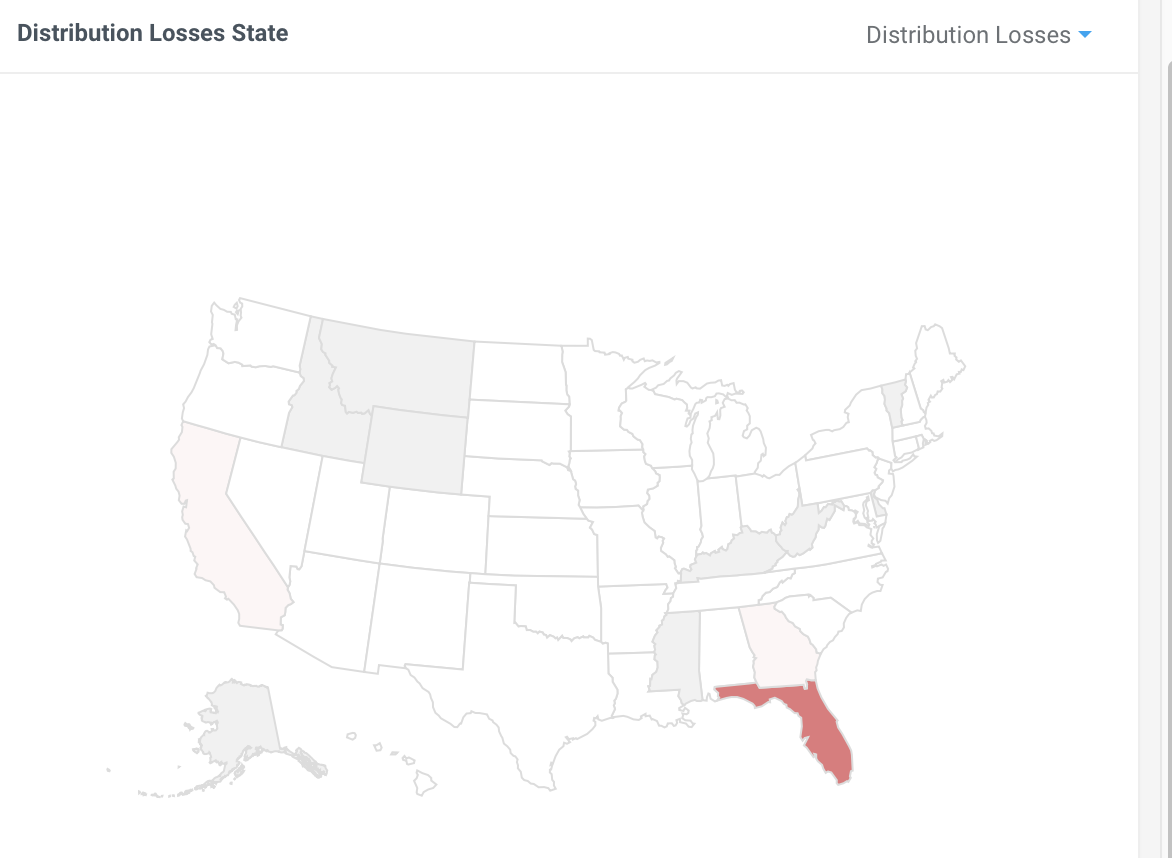 The Distribution Losses Heat Map follows the same rules but illustrate losses. The darkest red represents the most losses and you can still hover over the State for a precise distribution loss amount.