Store Groups allow you to choose certain stores for which you'd like data pulled. This can come in useful for a variety of reasons. Perhaps you've started selling a new product at a few stores and want to monitor how it's doing. We can create a group of stores where it's available and pull data for the item. Maybe you've starting selling at some new stores and want to check on progress, we can save a collection of stores so it's easy to pull that data time and time again.
You'll start by finding the "Create Group" button, which is in the upper right hand corner of the Accounts or Items pages: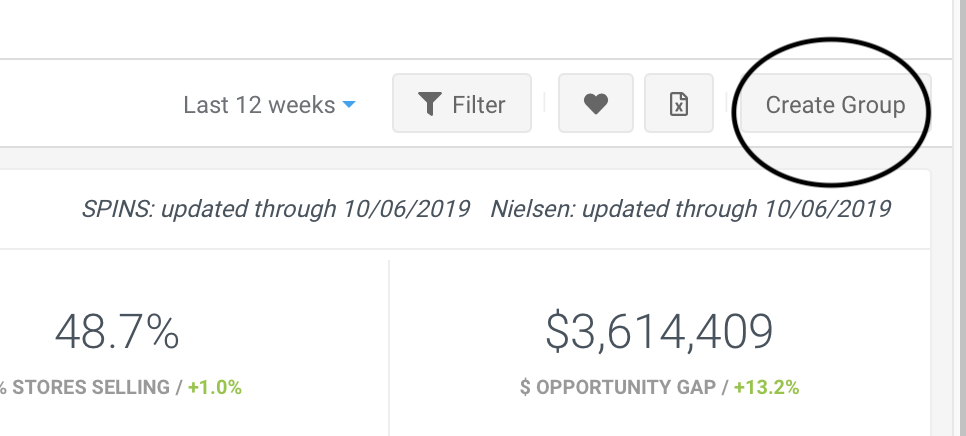 After clicking on it, you'll have the option of either creating a Store Group or an Item Group.

The next screen is where you'll choose which Accounts, US States, and Stores you'd like included in your Group. You'll make the selections like so: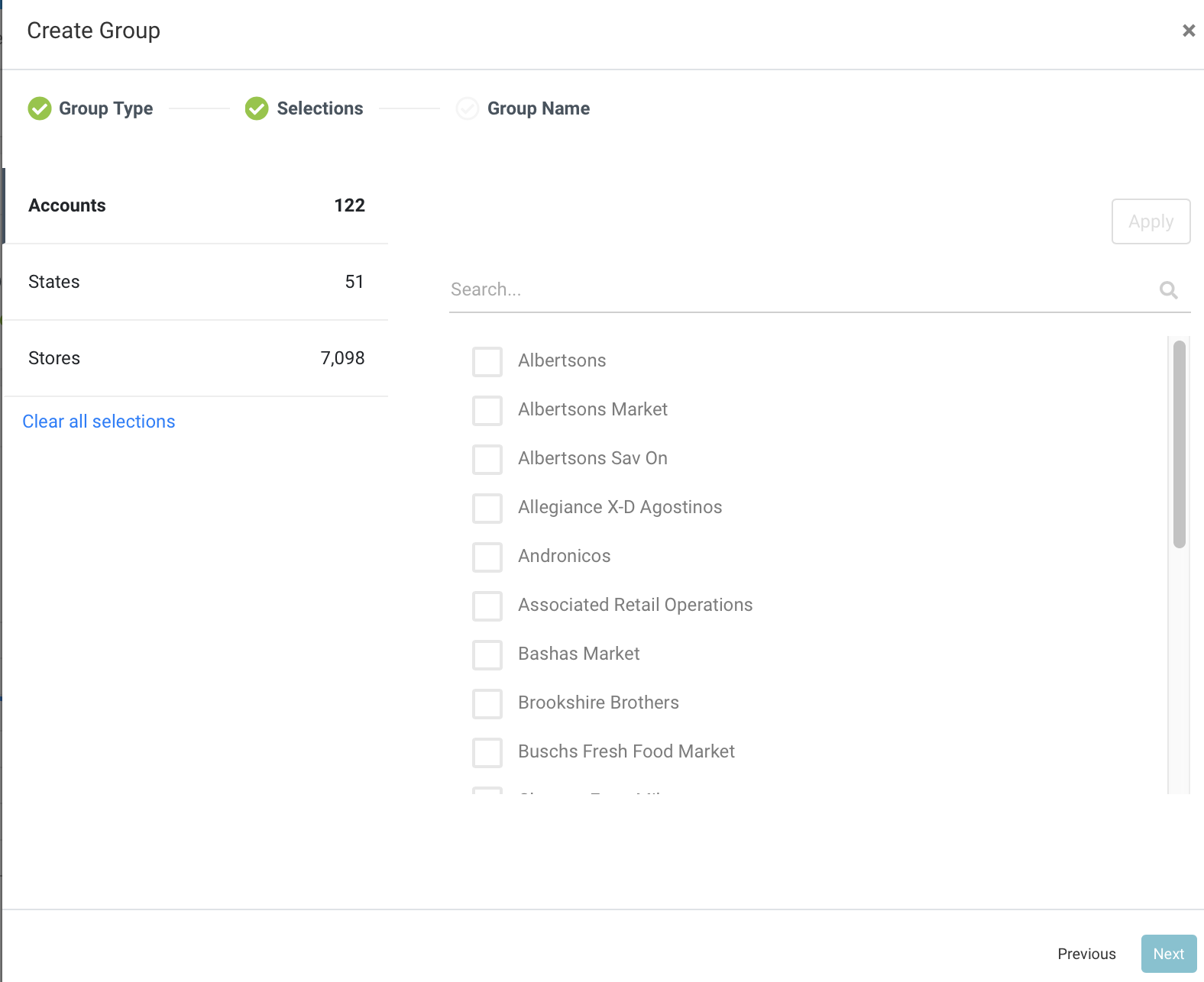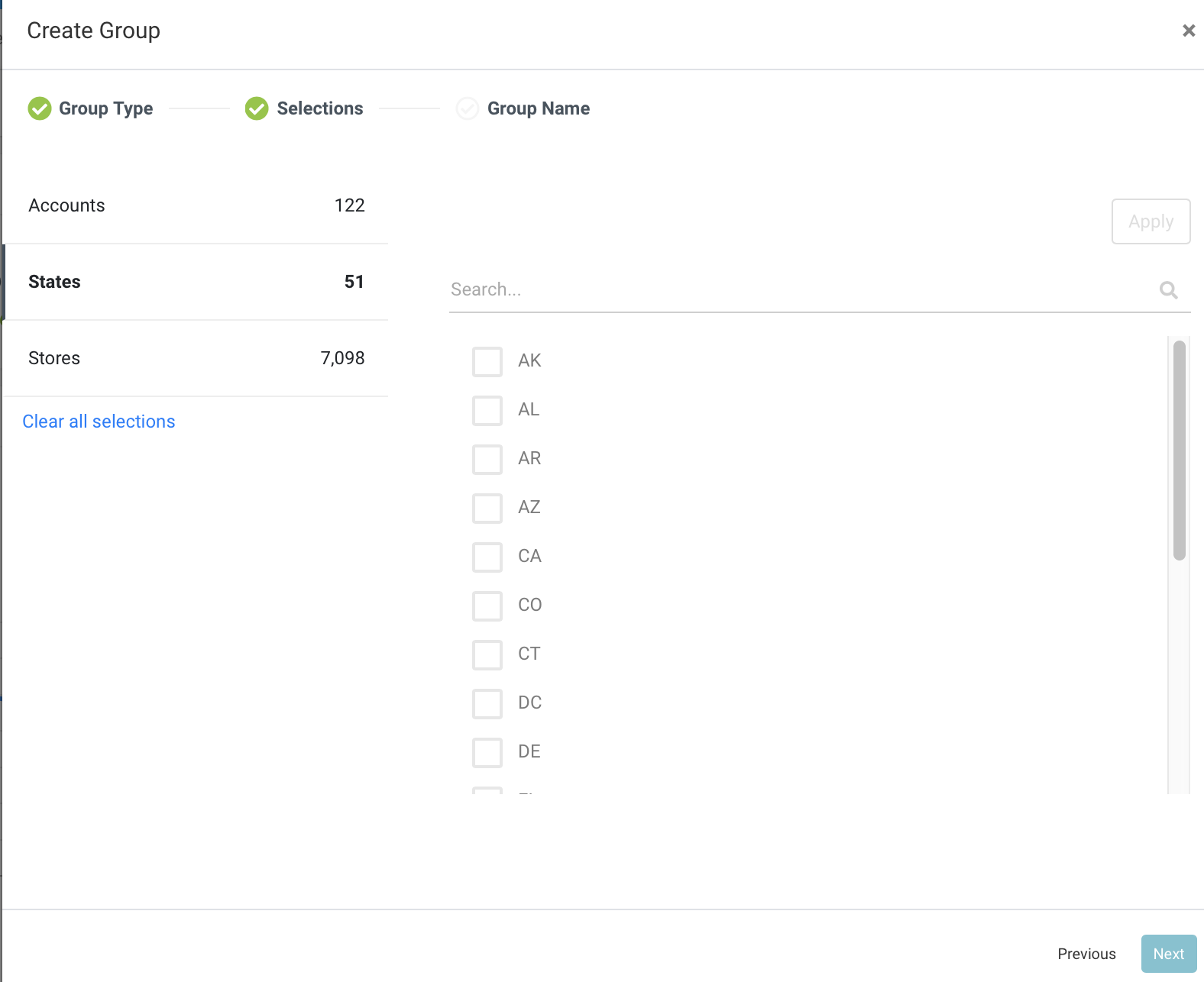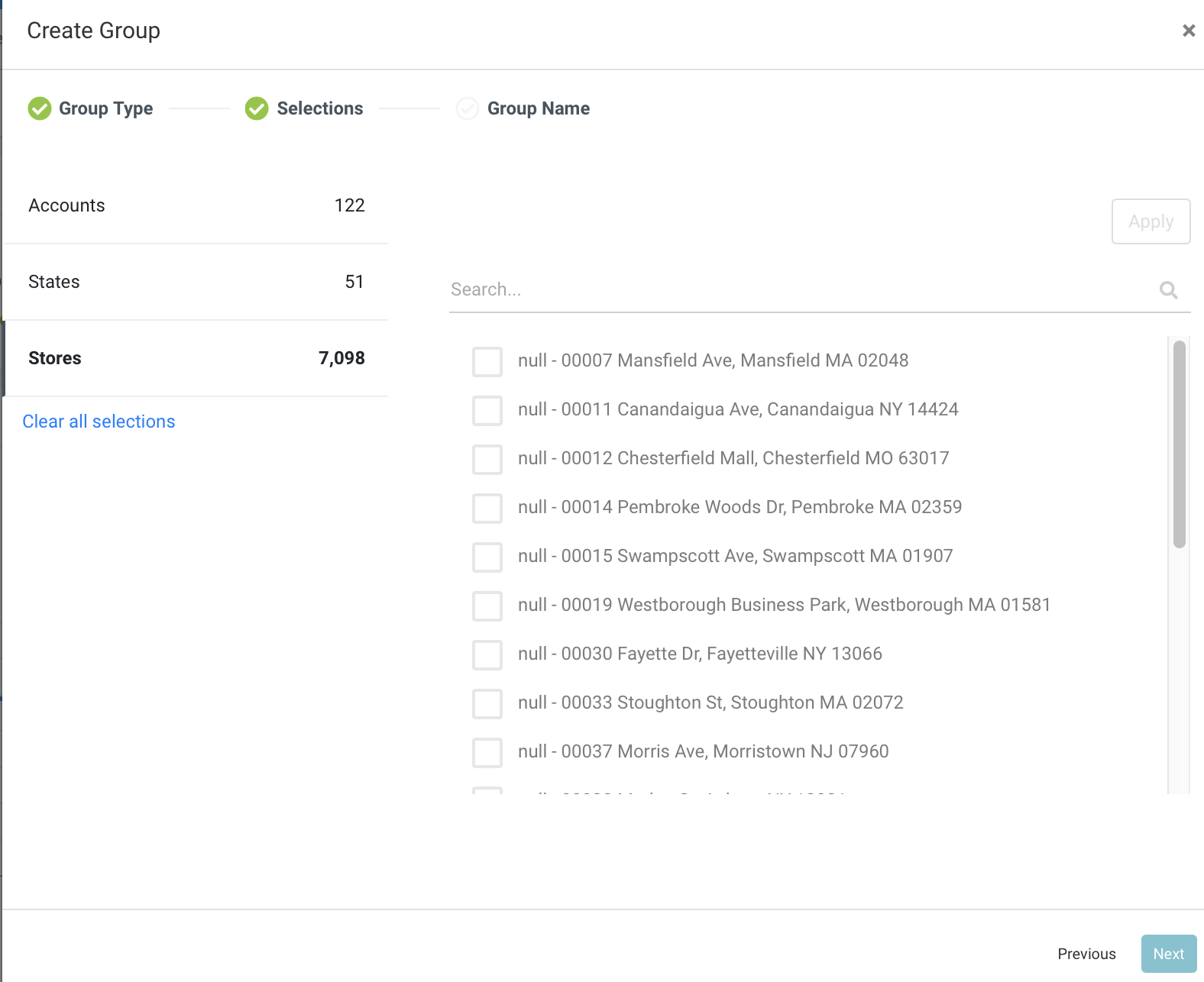 After you've made your selections, you'll name the Group and hit "Save" and it will be ready to pull data whenever you need.