The Sales Trends graph will remain the same on any page you're looking at within Signals. It's a nice way to get a snap of your brand's position across all retailers.
It will default to Dollars and will show you sales in Dollars for the time period selected.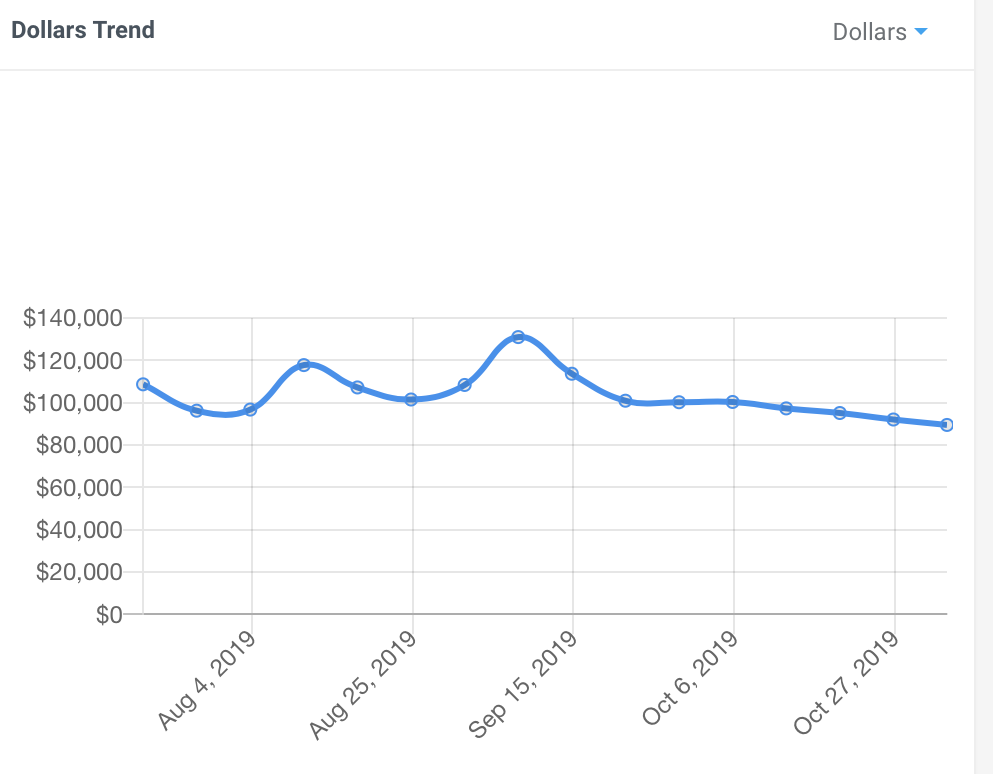 If you hover your mouse over any plot point, the Contextual Navigation will come into play and give you the exact sales number.
The drop down menu in the upper right will give you the options of change the y-axis:

You can see the graph by Locations or Units instead. Bot with quantify either the total locations or total number of units sold for the date during the time period.