Is a similar concept as the one from the Overview page but gives us different values. The chart defaults to showing Opportunity Dollars: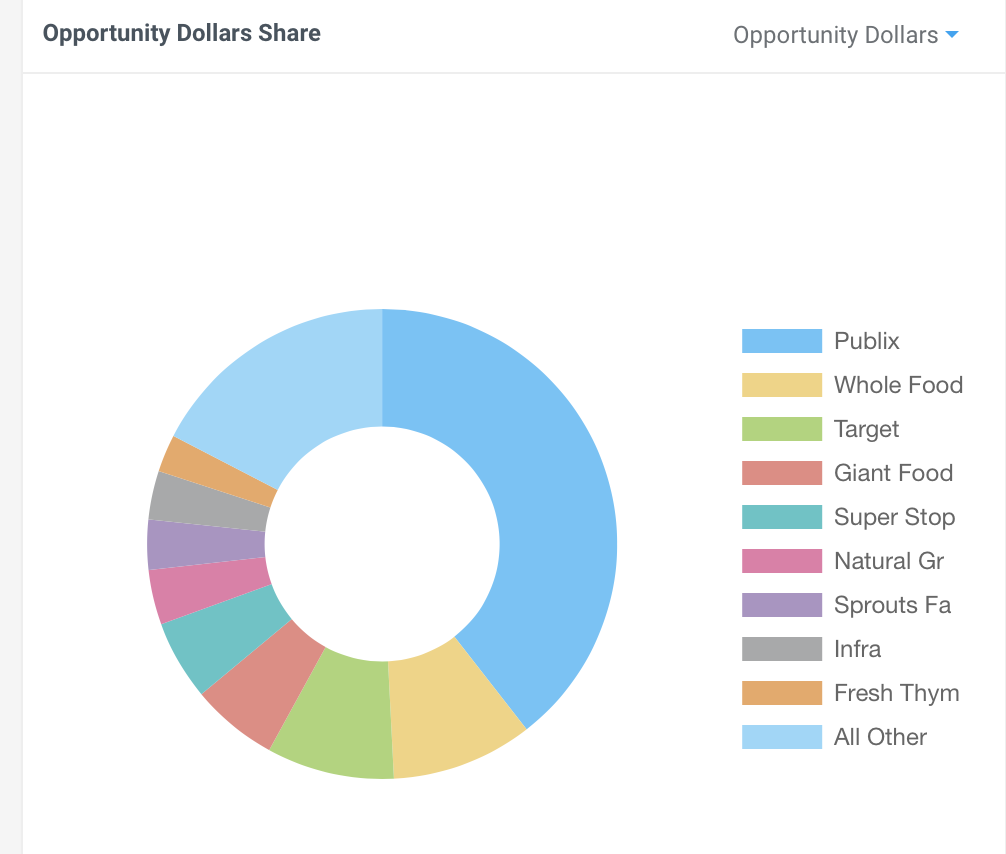 This shows your retailers listed by largest opportunity share and the number of dollars that could be made if all stores that belong to that retailer sold all the items available to that retailer. The Contextual Navigation allows you to hover over any section to see the actual dollar amount. There is a dropdown menu in the upper where you can change the view to see Opportunity Voids.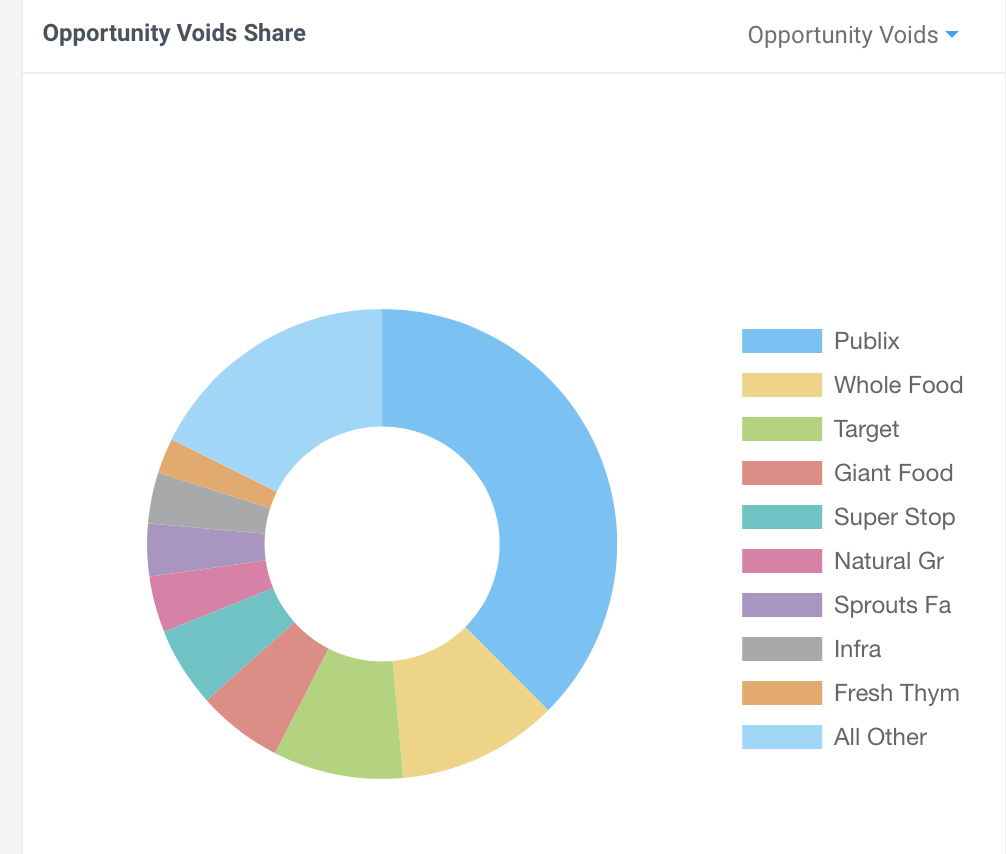 Opportunity Voids will show you how many items are missing from stores but are available at other stores of the same retailer. This shows you the number of items missing across the retailer.