Campaigns allow the user to seamlessly combine store groups and item groups into one reporting suite. During Campaign creation, a user enters the parameters for the Store Group, followed by the Item Group, and finally followed by the details of the Campaign.
Note that these details are for record-keeping and identification purposes only - they will not influence the data itself.
Upon creation, a Store Group and Item Group are also created (named according to the name of the Campaign) for use outside of the Campaign reporting suite.
Campaigns are seen by all users, so they only need to be created by one person once for everyone to make use of them.
How does it work?
First click on the Campaigns tab from the top toolbar and then click on the green "Create Campaign" button:
Then choose which retailers, stores, and/or states will be included in your campaign: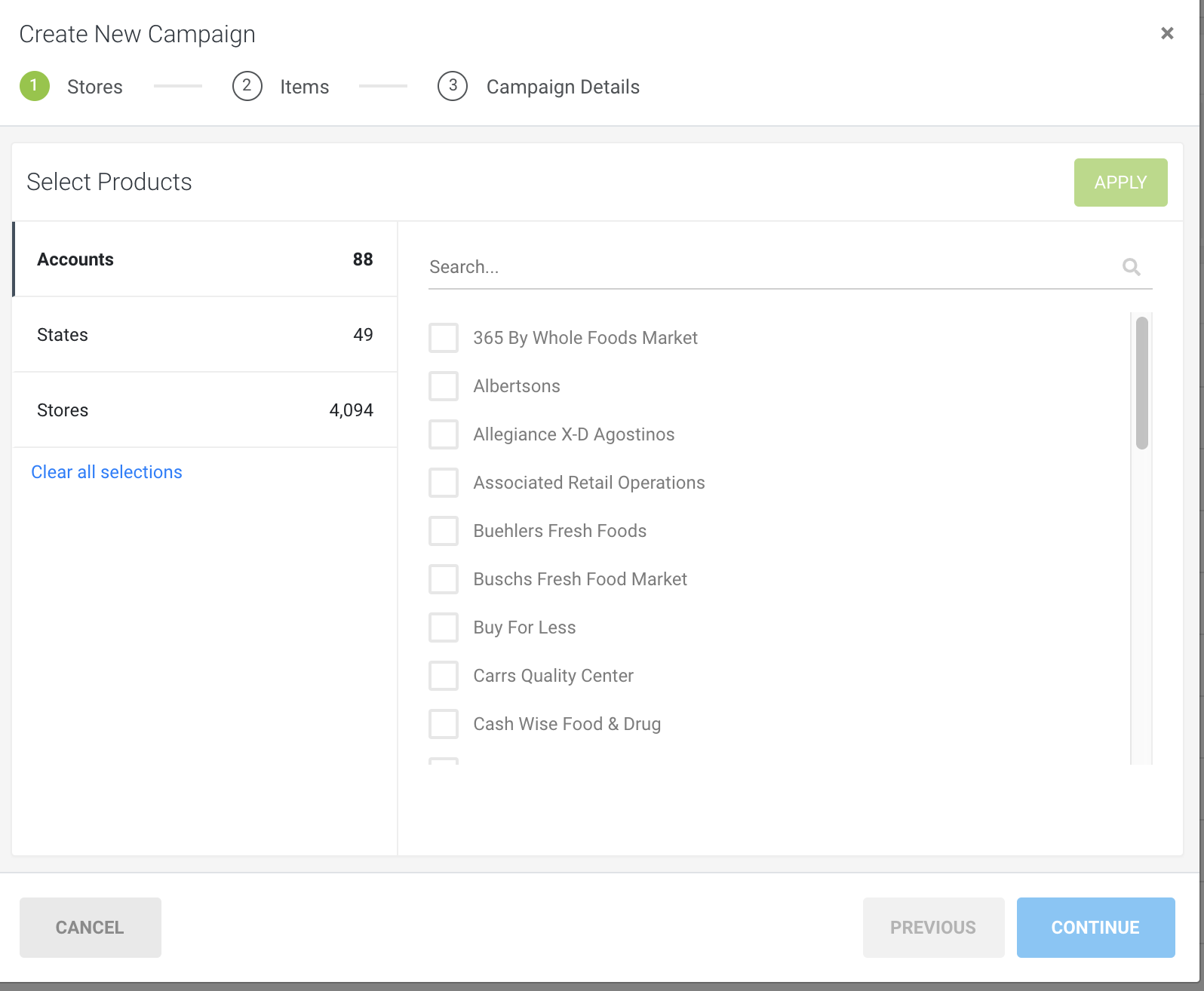 Then choose the items: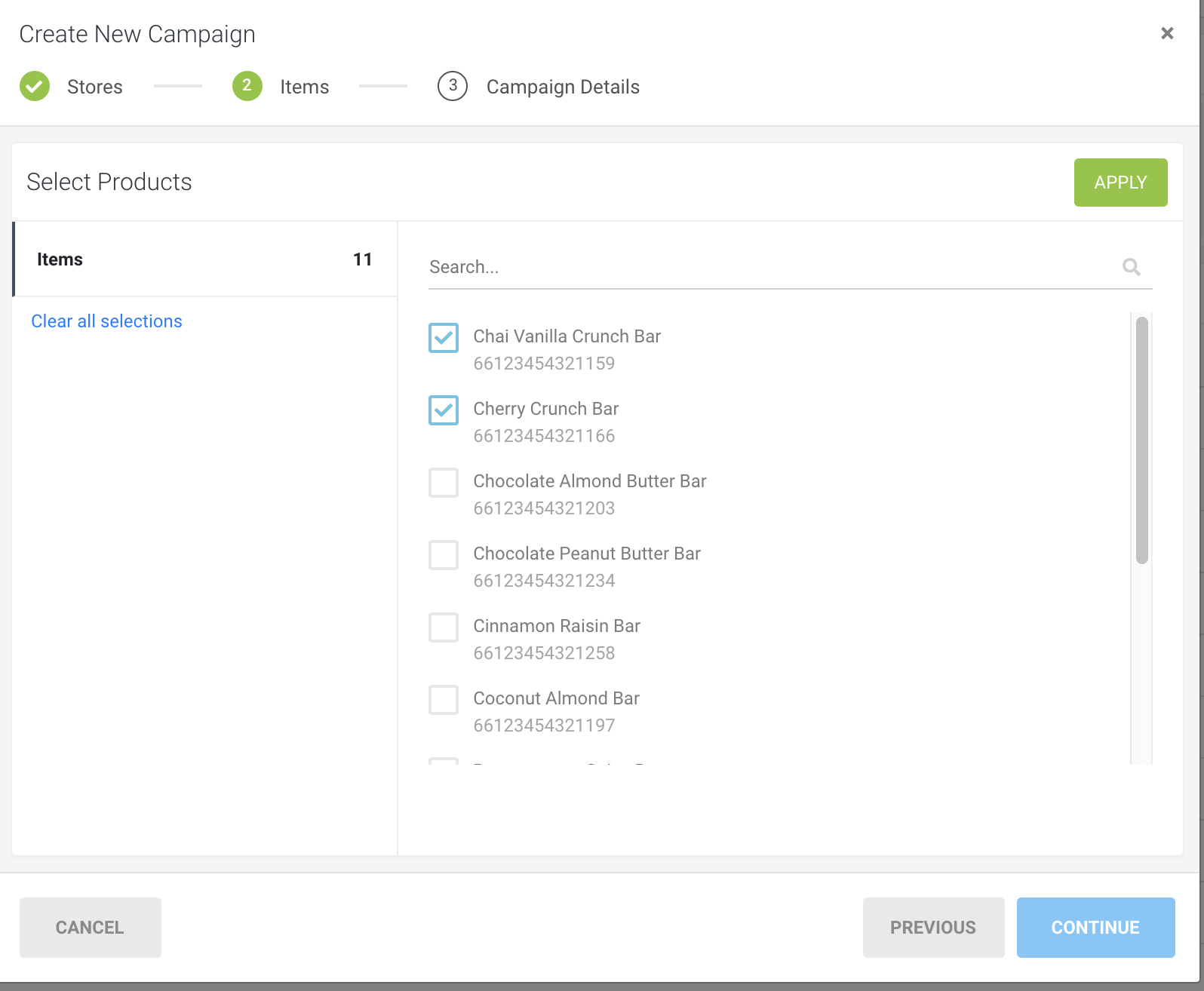 Lastly, include a campaign name, start date, and end date. Feel free to include any additional information you'd like: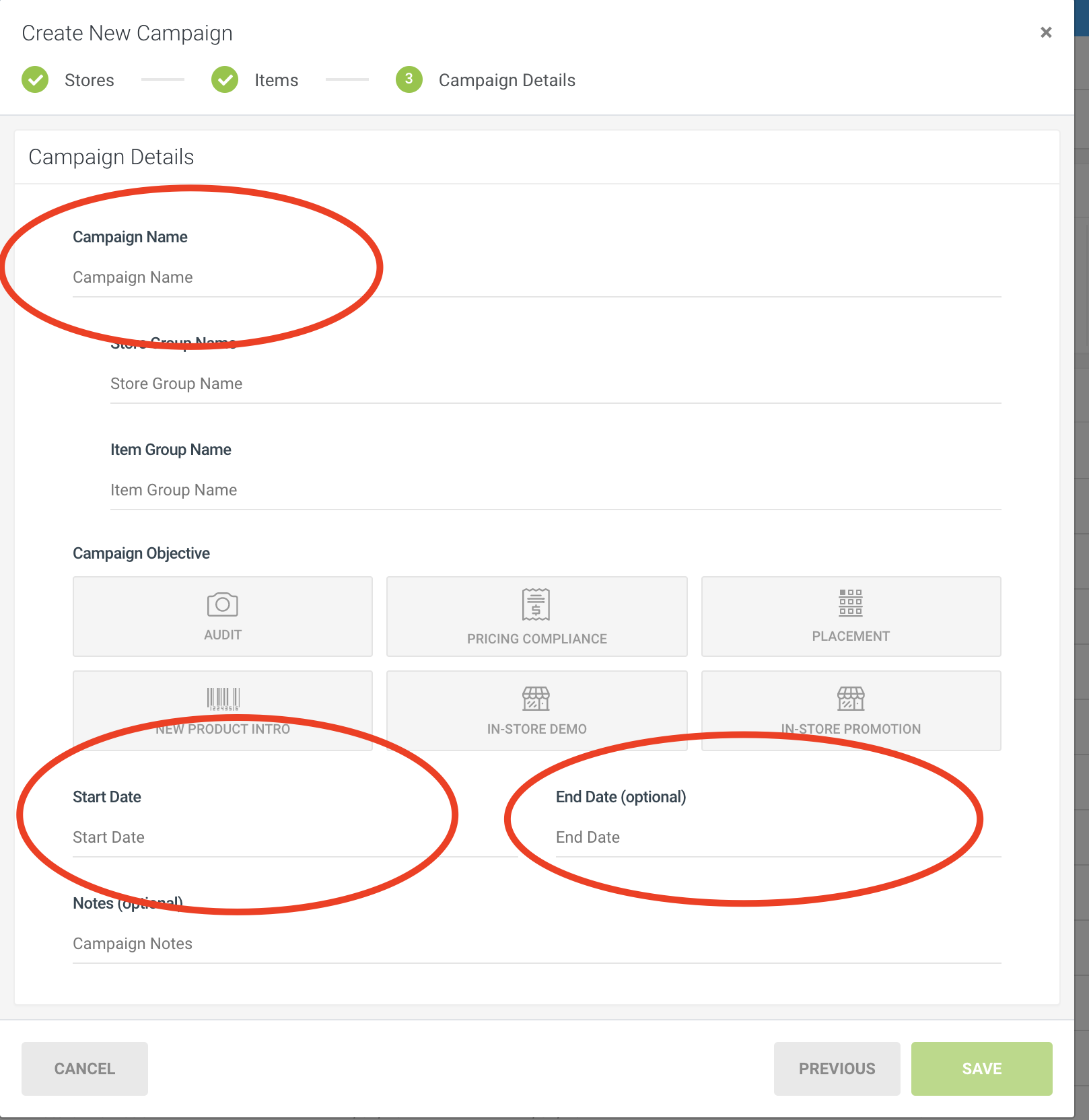 When you hit "Save" the campaign will be created and accessible by all users.