1. What is Destini Signals?
Destini Signals is the largest centralized store level application that unlocks strategic and tactical insights into your business for rankings, voids, and opportunities to execute against your objectives. We partner with different point of sale data providers to create the most robust aggregated store level reporting platform. We are the exclusive provider of Natural and Specialty retailers via SPINS and we also partner with Nielsen to cover conventional food, drug, mass, and convenience stores. We provide over 20,000 store locations in this intuitive reporting environment where we can then empower users to:
Create and manage your objectives through campaigns.

Analyze data and strategize on account and store rankings along with voids and opportunities.

Easily export or leverage our API to share data with partners and teams to level set on insights for execution.

Pre-formatted ready-to-share reports on your performance with retailers.

Monthly email for KPIs as well as a mobile app to get immediate insights into your business.
2. When is data released?
Fresh data becomes available in Signals on the Friday following the SPINS release date.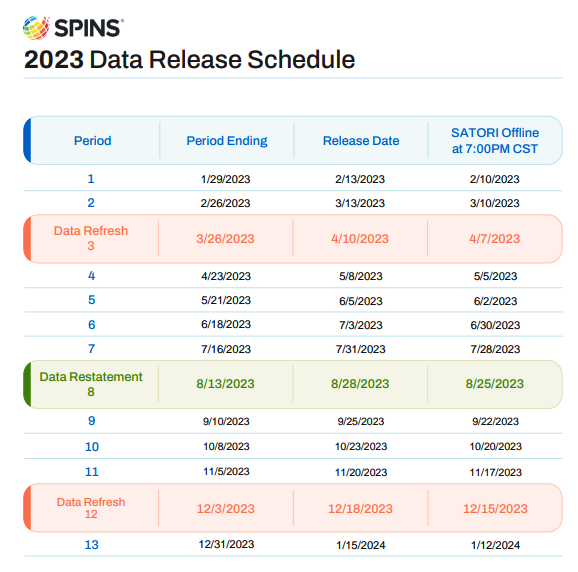 3. So there is a mobile app?
Yes, there is and available in App Store! We are constantly updating and developing it. Please let us know what you'd like to see.
4. How many users can I add?
You can add an unlimited number of users. If you'd like to add one, please reach out to your signalssupport@destini.co.
5. How often is the data refreshed?
Data is refreshed every four weeks and fed into the tool in week increments. The most recent data will always be from the month prior. You can check to see when the data was released in the upper right hand corner of the tool.

6. Can I look at the data by day instead of by week?
We receive the data as weeks, not days, so it's impossible to accurately attribute a sale to a particular day. The system will offer all data in weeks and you can choose to look at it in 2, 4, 12, 24, or 52 week periods.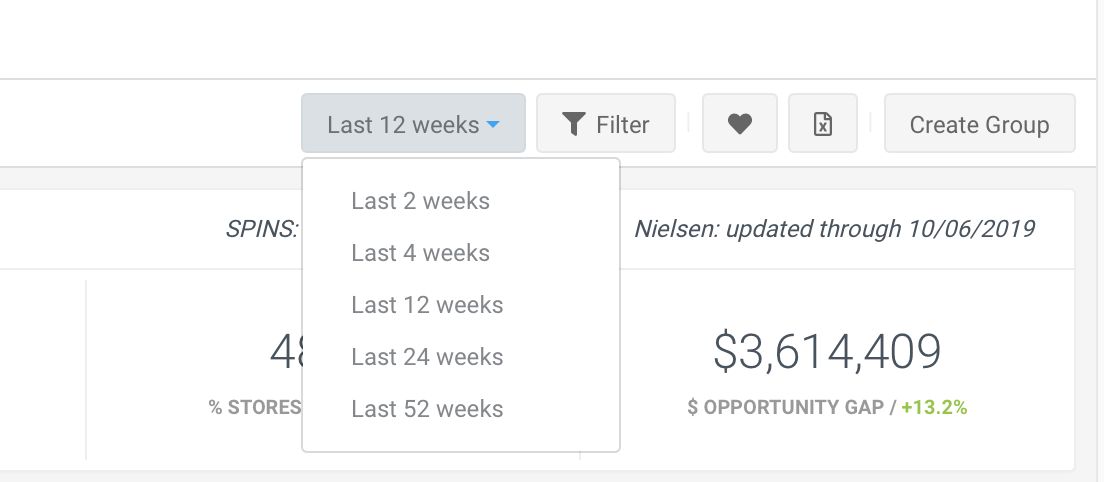 7. Do you have store level information for Whole Foods?
We do! Whole Foods is one of the retails for which you'll be able to see your store level data.
8. Can I print reports?
Yes, you can. There is an "Export as PDF" button in the upper right hand corner that will allow you to make physical use of the information. The "heart" button next to it will allow you to save any view as a favorite, so you can easily revert back to it at a moment's notice. Either are available to you for every page.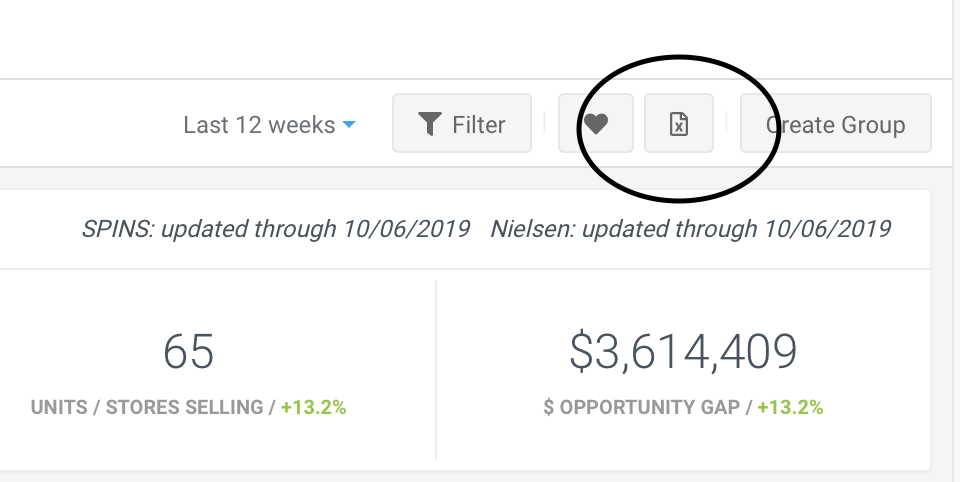 9. What are Item or Store Groups?
The system will allow you to save a combination of stores and items to make the pulling of reports more seamless. Say you're running a campaign on a product at four specific stores? Save that criteria so you can pull up that view and monitor trends at a moment's notice.
10. How can I get started?
You can login with your registered user information to access your Dashboard. If you have questions about your account, please contact us at signalssupport@destini.co. If you aren't a Signals client yet, contact our Sales Team ASAP to learn more about the platform.