This article will teach you how to create your first Direct-to-Cart link.
Getting Started: Click "Create New" in the top-right corner
Next, select the "Direct-to-Cart Link" option.
Note: Destini does not support confirmed affiliate sales reporting for Direct-to-Cart Links.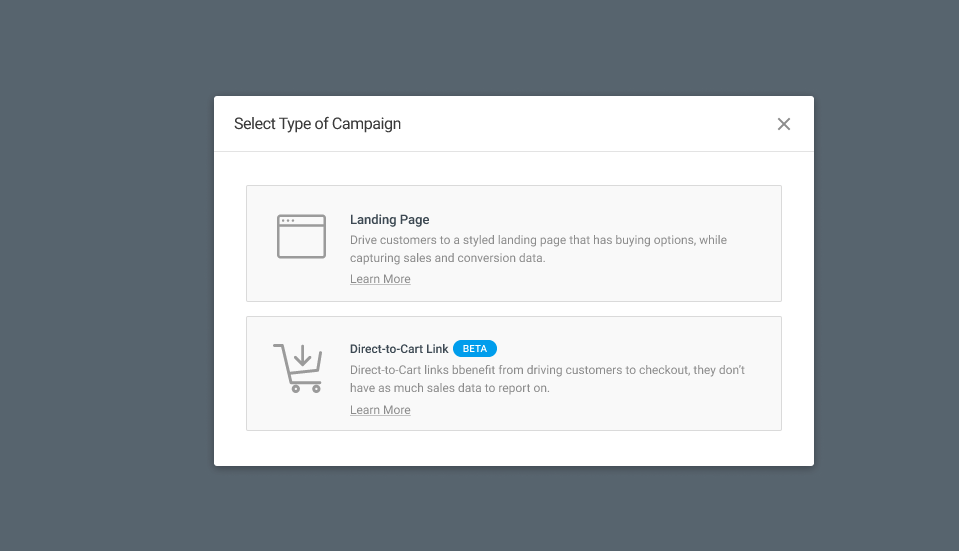 Step 1: Enter Campaign Details
Name
This is the internally assigned name of the campaign, and will be used to distinguish from other campaigns in reporting.
Market URL
This is what gets added to the tail-end of the URL. For example, if you enter "awesome-barz" this would render at the end of your public URL, i.e. lets.shop/awesome-barz
Campaign Start Date
This will be the start date in which your dashboard begins generating reporting. This allows your team to preview the URL without triggering any undesired 'test click' data in the reporting.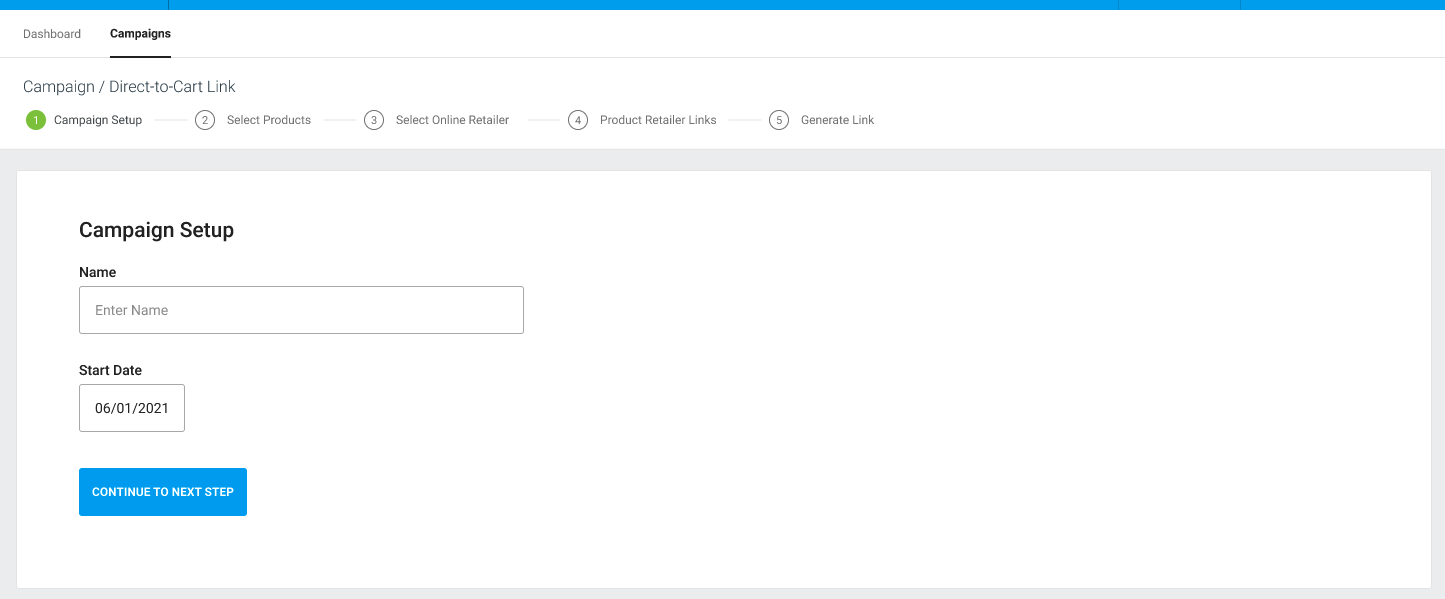 Step 2: Select Retailer
Selecting the Retailer
Select the retailer you'd like to include in your campaign.
Note: Not all retailers are supported for Direct-to-Cart.

Step 3: Select Products & Backup Products
Selecting Products
To include a product in the campaign, check the box next to the UPC as shown below.

Editing Existing Products
To edit an existing product, click the 'Edit' icon on the right-hand side of the product selection row.
Adding New Products
To add a new product, click the 'Add New Product' button and enter:
GTIN (EAN13 format)
Product Name
Thumbnail Image
Please note that you will only be able to save the product if all of these fields are correctly populated and the GTIN has been validated.
Select Backup Products
You can set backup products for Destini to use in case the product is out of stock in a consumer's location. After selecting the backup products, you can set the priority order for each backup.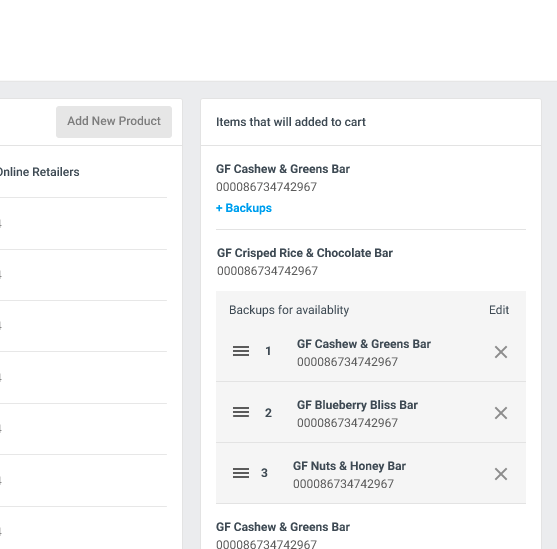 Step 4: Product Retailer Links
Managing Product Retailer Links
After selecting products and retailers, you can preview URL coverage for the campaign and add any missing URLs before campaign launch.
Note: It can take up to 48 hours for a new or edited URL to be scraped by our bots and appear within the landing page.